Deck Listing
USS Phantom
–
The USS Phantom is a heavily modified Defiant class vessel which has traded a bit of its firepower for greater propulsion and defense systems.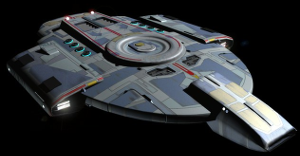 Deck 1 – Bridge, Strategic Operations Conference Room, Auxiliary 1, Enhanced Main Deflector, Forward Phaser Pulse Cannon, Communications Array

Deck 2 – Crew Quarters, Mess Hall, Transporter Room, Infirmary, Engineering (Upper Level), Computer Core (Upper Level), Aft Torpedo Launcher, Forward Phaser Array

Deck 3 – Main Engineering (Lower Level), Quantum Slipstream Drive, Computer Core (Lower Level), Forensic Labs, Impulse Engines, Aft Deflector, Aft Phaser Array, E/V Control

Deck 4 – The Vault (secure cargo bay with polarized plating), Deep Freeze (cryogenics alcove), Shuttle Bay, Armory 2, Tractor Emitter


---
Memory Theta Overwatch
–
Memory Theta's orbital platform contains all of the crew living quarters and related services, a few minor labs, a communication hub, and other assorted equipment.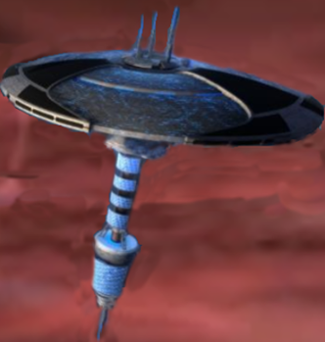 Deck 1: Docking Pylon 1; Station communications array; Arboretum & Badlands observation deck; Storage Tanks 1-4; Storage Bays 1-6; Phaser Array 1; Station thrusters 1-6

Deck 2: Station Security Office, Brig and Interrogation suite; Station Armory; Transporter Room 1; Upper Torpedo Launcher; Upper Torpedo Magazine, Auxiliary Station Defense control; Auxiliary Station maneuvering control; Escape pods; Shield generators 1-2

Deck 3: Senior Officer's Quarters; Junior Officers Quarters; VIP Quarters; Officers Ward Room; Holodeck 1; Station Operations Room upper; Communications Room; Secure storage bays 1-3; Escape Pods; Station Thrusters 7-12

Deck 4: Station Operations Room lower, Station defense control; Stellar Cartography/Planetary Monitoring Control; Station Administrator's Office; Theta Staff Offices 1-6; JAG Office; Conference Rooms 1-3; Transporter Room 2; Phaser Array 2-3

Deck 5: Enlisted Quarters; Civilian Quarters; Mess Hall; Station Lounge & orbital observation deck; Holodecks 2-4; Gymnasium; Upper Computer Core; Replicator consumables storage; Auxiliary life support; Escape Pods

Deck 6: Sick Bay, Medical Officer's office; Medical Isolation ward; Medical labs 1-2; Medical Storage; Science Officer's office; Science research labs 1-3; Science containment facility; Science storage; Upper Station Engineering; Middle Computer Core; Escape Pods; Shield generators 3-4

Deck 7: Lower Station Engineering; Lower Computer Core; Station Engineer's office, Micro fusion reactor & reactor monitoring; Station maintenance fabrication facilities and parts storage; Engineering support lab; Main Life support

Deck 8: Marine Barracks; Marine Commander's office; Marine Armory; Marine Training facilities Marine ward room; Storage bays 7-8; Phaser Array 4-5; Lower Torpedo Launcher; Lower Torpedo Magazine; Transporter room 3; Escape Pods; Station Thrusters 13-18

Deck 9: Station Maneuvering control; Flight Control Center; Flight crew Briefing Room; Main Hanger Bay, Auxiliary ship Engineering and Maintenance facilities; Auxiliary ship parts storage; Ship munitions armory; Storage Bays 9-10; Escape pods

Deck 10: Docking Pylon 2; USS Phantom Engineering and Maintenance facilities; Storage Bays 11-14; Planetary observation deck; Reactor coolant storage; Waste disposal and recycling; Shield generators 5-6; Station Thrusters 19-24; Phaser Array 6


---
Memory Theta Deep Storage ("Tartarus")
–
Memory Theta's planetary installation consists of a deep underground archive with dozens of cataloged decks with several vacant ones for future storage. The dwarf planet, nicknamed Tartarus, is a barren mineral formation barely large enough to maintain a spherical shape. It completes its orbit every few millennia, give or take a couple centuries for gravitational distortions in the Badlands.